$15.00

(0 hours)
Per Hour
Part-Time Event Marketing & Cold Call Project Consultant for Start-up (Philadelphia)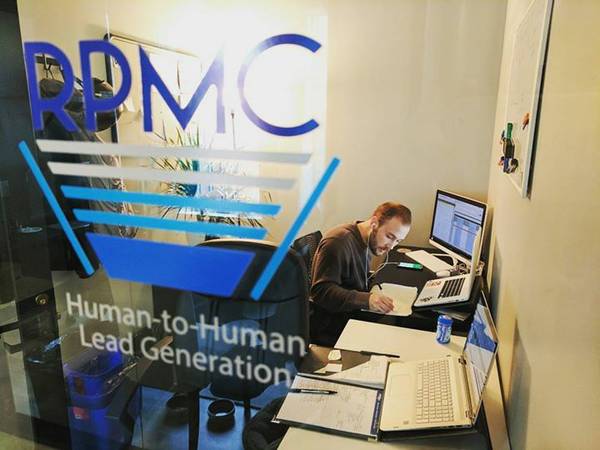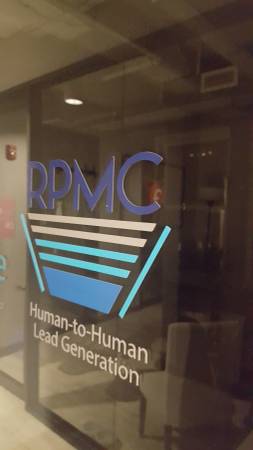 Come work as a Marketing Project Consultant at a fast-paced, ever growing marketing start-up in the heart of Philadelphia! We offer a competitive wage for a dynamic position that allows you to let your personality and communication skills shine while marketing to prospective customers for a variety of businesses.
OUR COMPANY:
RPMC is a human-to-human lead generation company based out of Philadelphia. We specialize in cold calling & event marketing for the 21st Century. Although in today's world, internet advertising is most prevalent, we believe people still like connecting with businesses via a human connection.
However, the rules have changed a little bit! RPMC has adapted traditional cold calling and human-to-human marketing methods to combat the negative "salesman stigma," while also keeping the client happy.
Our clients are businesses looking to market in the event & trade show industry, as well as those seeking leads and market research via telemarketing or cold calling.
THE POSITION:
Your job, whether cold calling or at an event, would be to spark excitement about our client's product or service, and then encouraging them to move to the next step with our client, whether it be setting up an appointment or follow-up call.
Part-time
$15/hr + bonuses
Very flexible, 6-24 hours a week
THE LOCATION:
Philadelphia metro area.
QUALIFICATIONS:
Excellent people skills
Enjoy learning and understanding our clients' offerings
Ability to shift and adapt from client to client
Base level of Microsoft Office skills expected
Need a car for transportation when working events
WEBSITE:
pereusmarketing.com